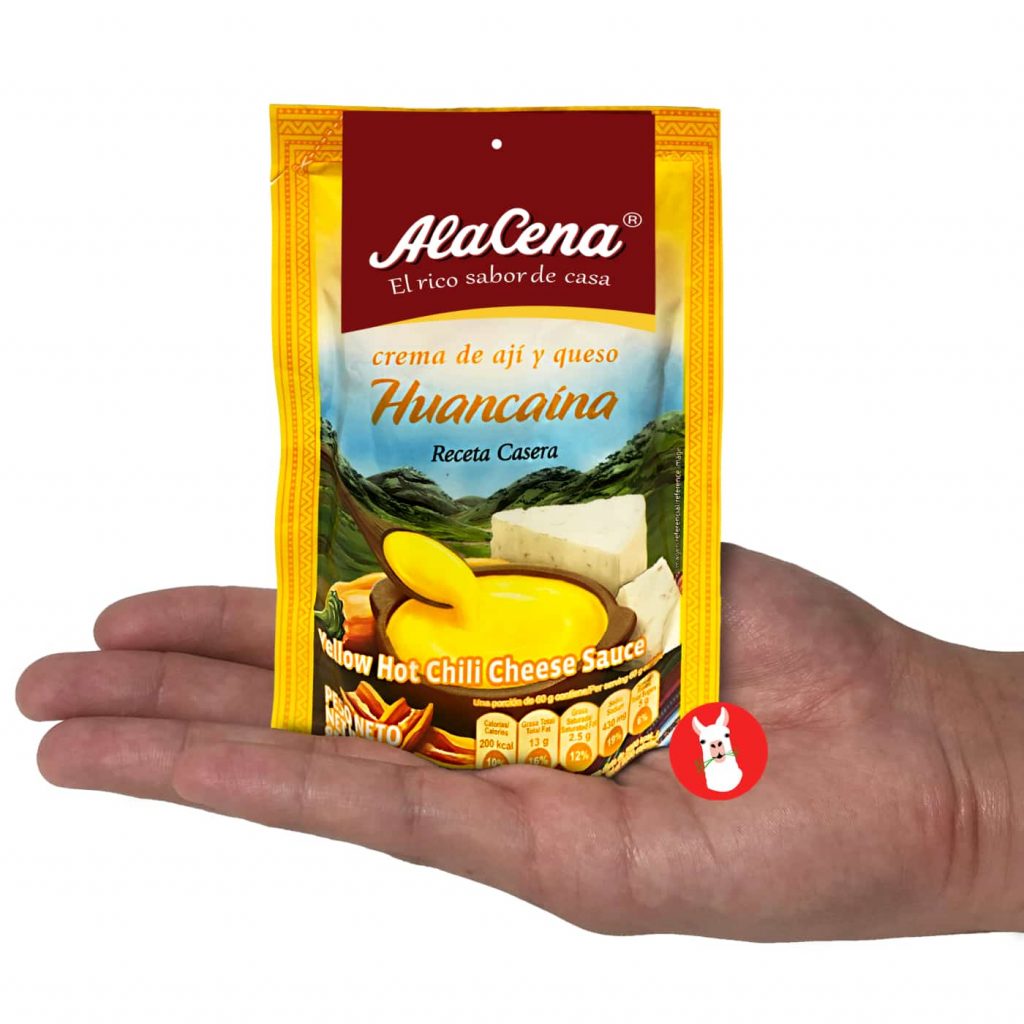 Alacena Mini Salsa Huancaina 3 Pack 85g | Yellow Hot Chili & Cheese Mini Sauce 3 Pack
Mini Salsa Huancaina Alacena 85 g – 2.87 oz. Made of yellow hot pepper (Ají Amarillo) and cheese, home recipe.
This is a 3 Pack product.
Make your own "papas a la Huancaina" with this ready to serve Huancaina sauce and feel like you are in Perú. This package is not re-sealable, so you can disposable after use it.
Features:
Crema de Ají y Queso Alacena | Peruvian Yellow Hot Chili and Cheese Sauce, Easy and ready to serve.
3 Pack | Net weight 85g or 2.87oz each package
Mini size makes it perfect and portable for picnics, barbecues, etc. disposable "MINI" size package
Imported From Peru | Receta casera Peruana
Expiration date can be stamped in Spanish format, dd/mm/yy
Nutrition Facts
Refer to the product label for full dietary information, which may be available as an alternative product image.
About 1.5 servings per container.
Serving Size 1/4 Cup (60g)
Percent Daily Values (DV) are based on a 2,000 calorie diet.