Sublime Classic chocolate 24 units box. Delicious peanut and milk Peruvian chocolate.
One of the favorite Peruvian milk chocolates, made in Peru by Nestle Peru, with Peruvian cocoa.
Box includes 24 individually wrapped chocolates
Features:
24 Milk Chocolates in the box
Individually wrapped
30 Grams each chocolate.
Made in Peru, imported from Peru.
Nestle Peru
Expiration date can be stamped in Spanish format, dd/mm/yy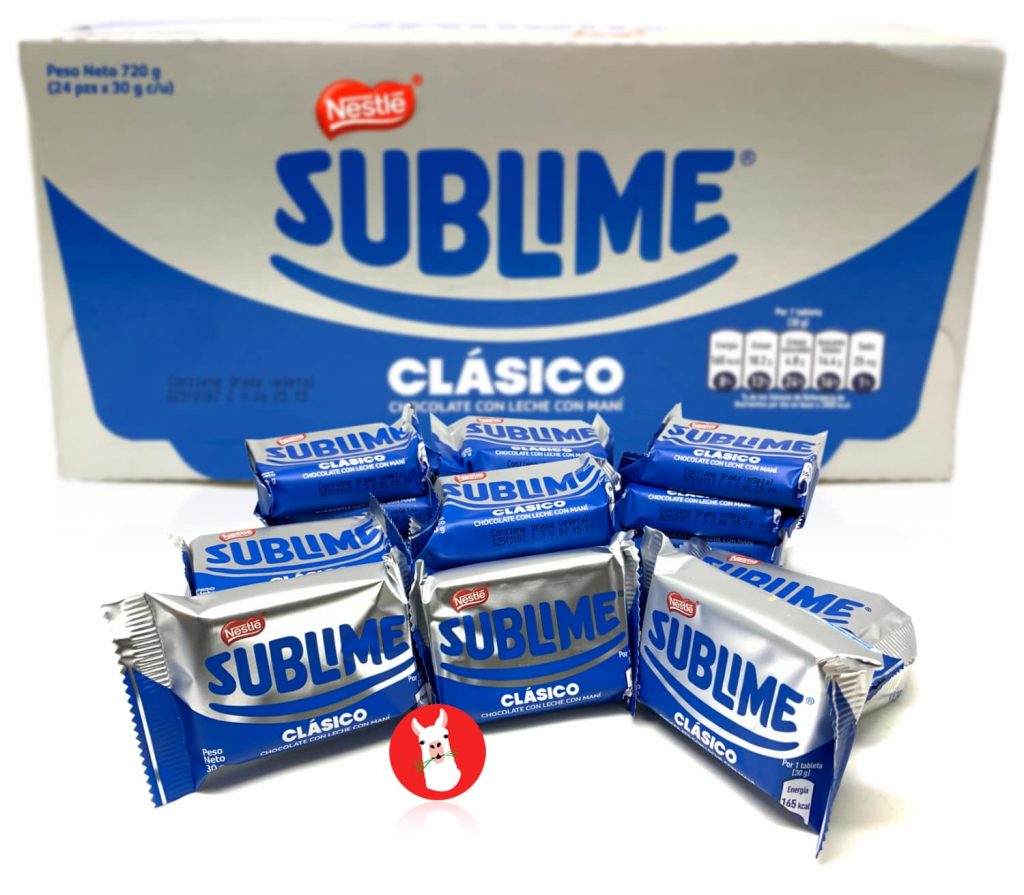 Nutrition Facts
Refer to the product label for full dietary information, which may be available as an alternative product image.
24 servings per Box.
Serving Size 1 tablet (30g)
% Daily Value
Percent Daily Values (DV) are based on a 2,000 calorie diet.