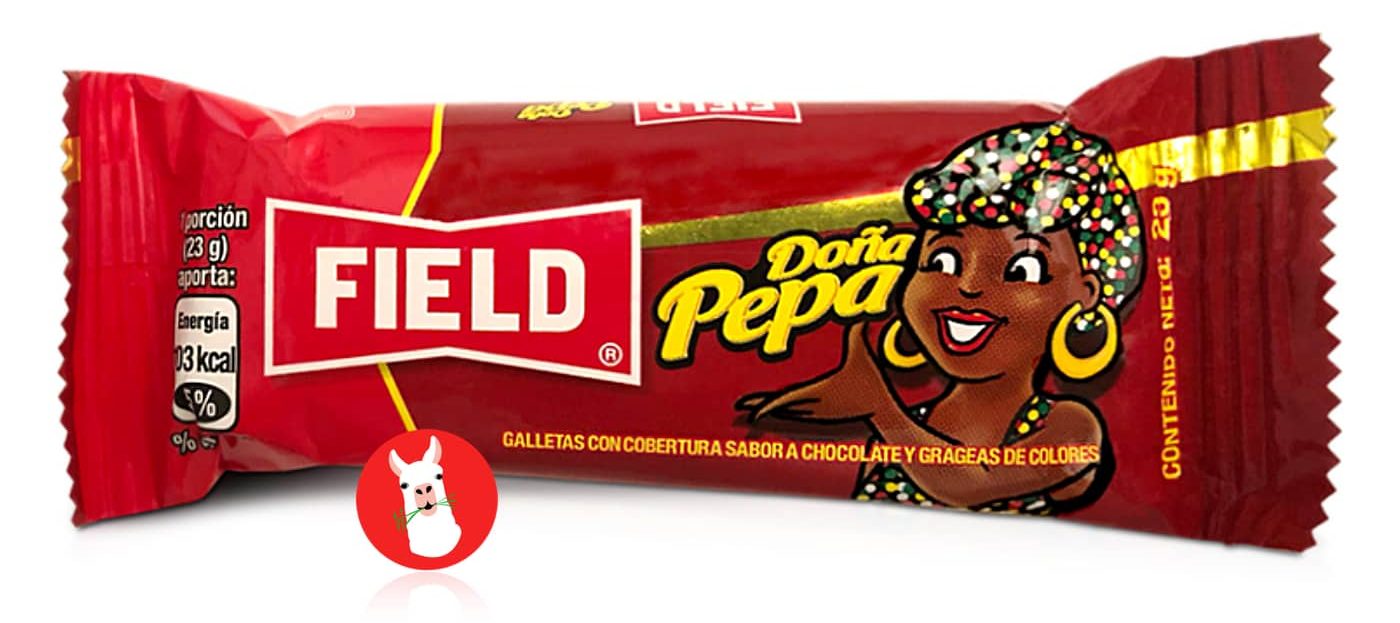 Chocolate Flavor Cookies Dona Pepa Field 6 units of 23 g. This bag contains 6 bags with 2 Doña Pepa Field cookies each, Chocolate flavor, and colored dragees.
Dona Pepa is one of the iconic cookies of Peru, favorite among Peruvians, this chocolate cover cookie with colored dragees will remind you to Perú.
Features:
Pack contains 6 units of 23 grams each
12 Cookies total
Chocolate cover cookie with colored dragees
Made in Peru
Ingredients:
fortified wheat flour (iron, niacin, zinc, tiamin, riboflavin, and folic acid), colored dragees (26%), (sugar, wheat flour, curcumin, FD&C Blue N1, FD&C Red N3 and annatto), sugar, vegetable shortening, vegetable oil, milk whey, cocoa, invert sugar syrup, salt, sunflower lecithin, sodium bicarbonate, ammonium bicarbonate, sodium metabisulfite as preservatives, artificial flavor (vanilla).
CONTAINS : WHEAT (GLUTEN) AND MILK DERIVATIVES.
---
Nutrition Facts
Refer to the product label for full dietary information, which may be available as an alternative product image.
About 6 servings per container.
Serving Size 2 cookies (23g)
Percent Daily Values (DV) are based on a 2,000 calorie diet.