Descripción en Español ↓
Peruvian Decorative Handmade Wall Plate
Decorative wall plate, very light and perfect to decorate your wall with a Peruvian motif.
This dish is handmade in Peru and contain famous scenes from Peru in the center as well as the Nazca lines around it.
It has a wall mount on the back for easy installation.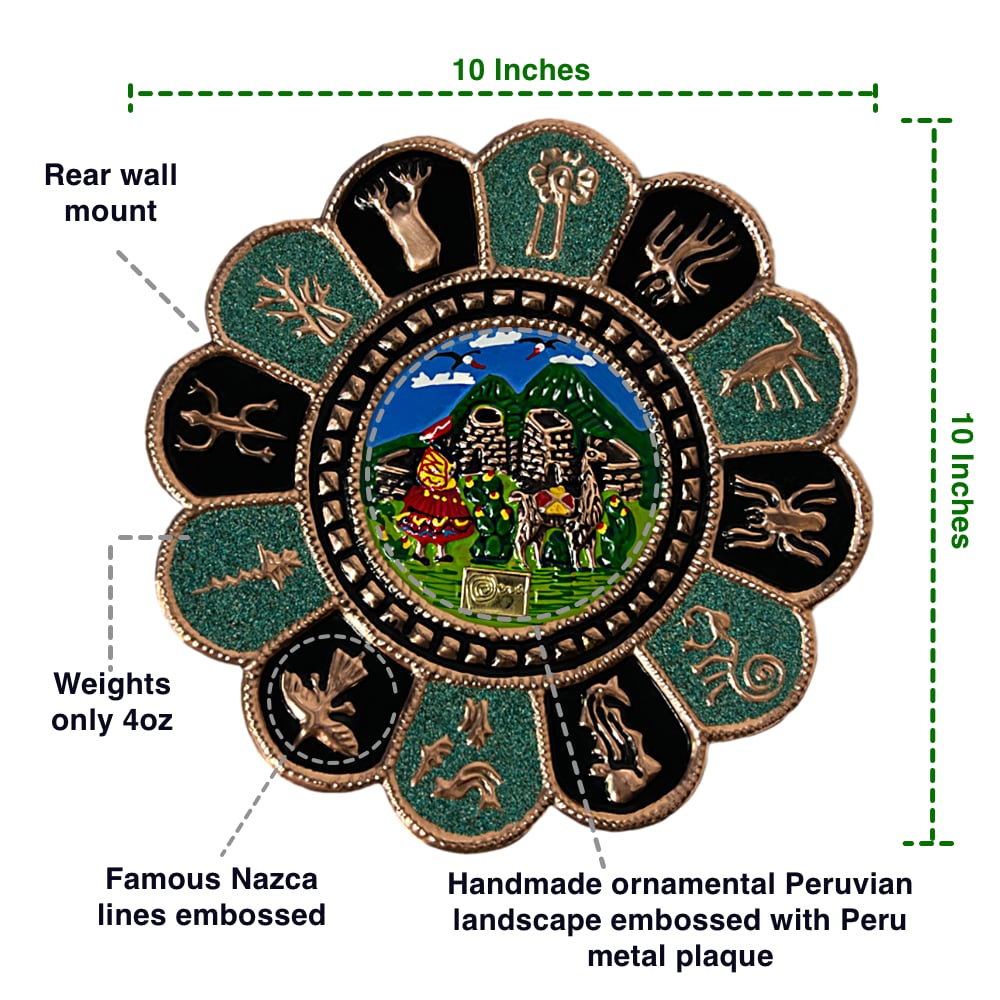 Features:
Peruvian Handmade wall decorative plate
Free shipping include
3 different models available | Machu Picchu, Inca Farmers and Peruvian Llama
All plates shows the Nazca lines around and one feature scene in the center
Original Peruvian crafts, made in brass
Very light, weights less than 1 pound
Made and imported from Peru
---
Plato decorativo Peruano hecho a mano
Plato de Pared decorativo, muy liviano y perfecto para decorar tu pared con un motivo Peruano.
Este plato de metal está hecho a mano en Perú y contiene una escena famosa del Perú en el centro asi como tambien las lineas de Nazca alrededor.
Tiene una montura para pared en la parte trasera.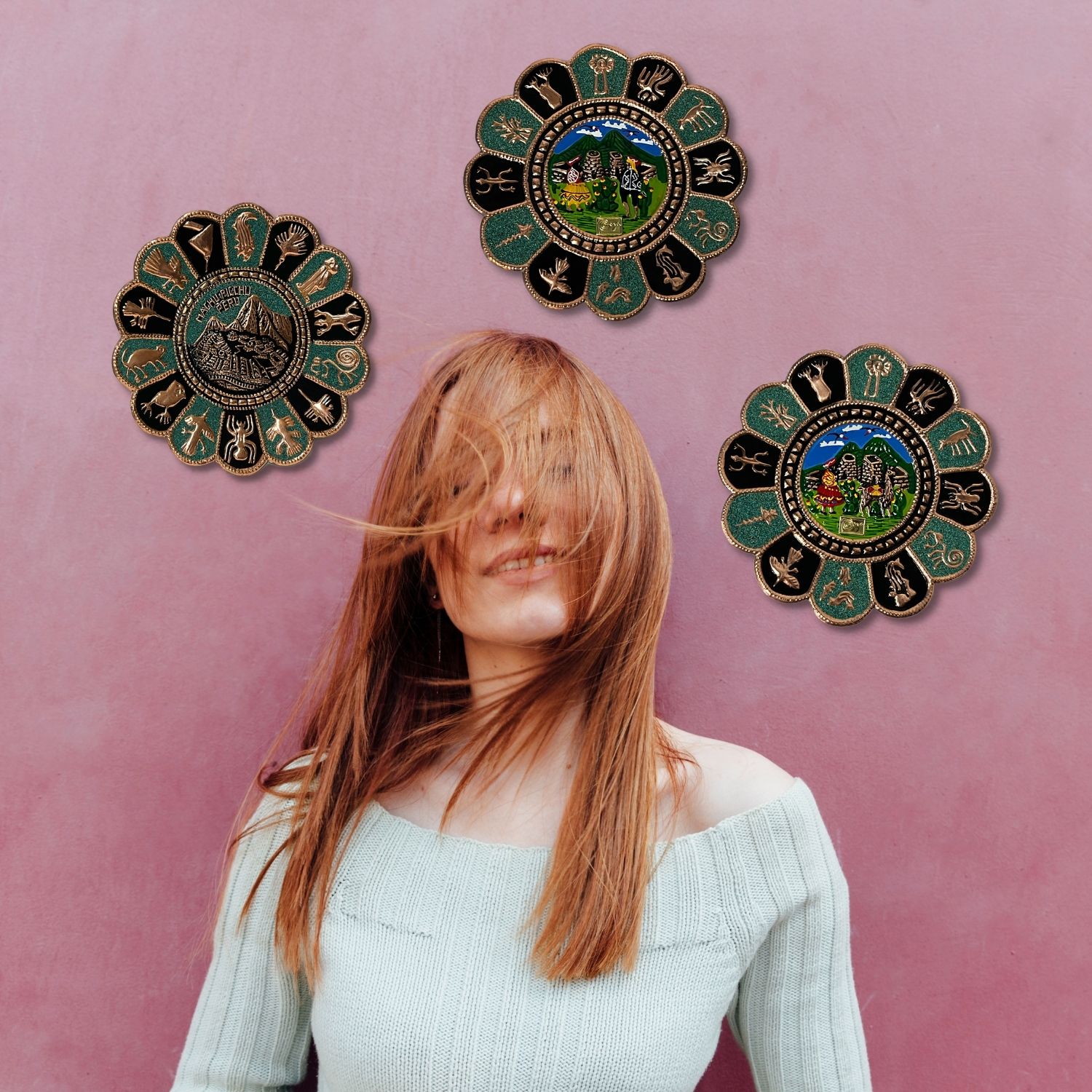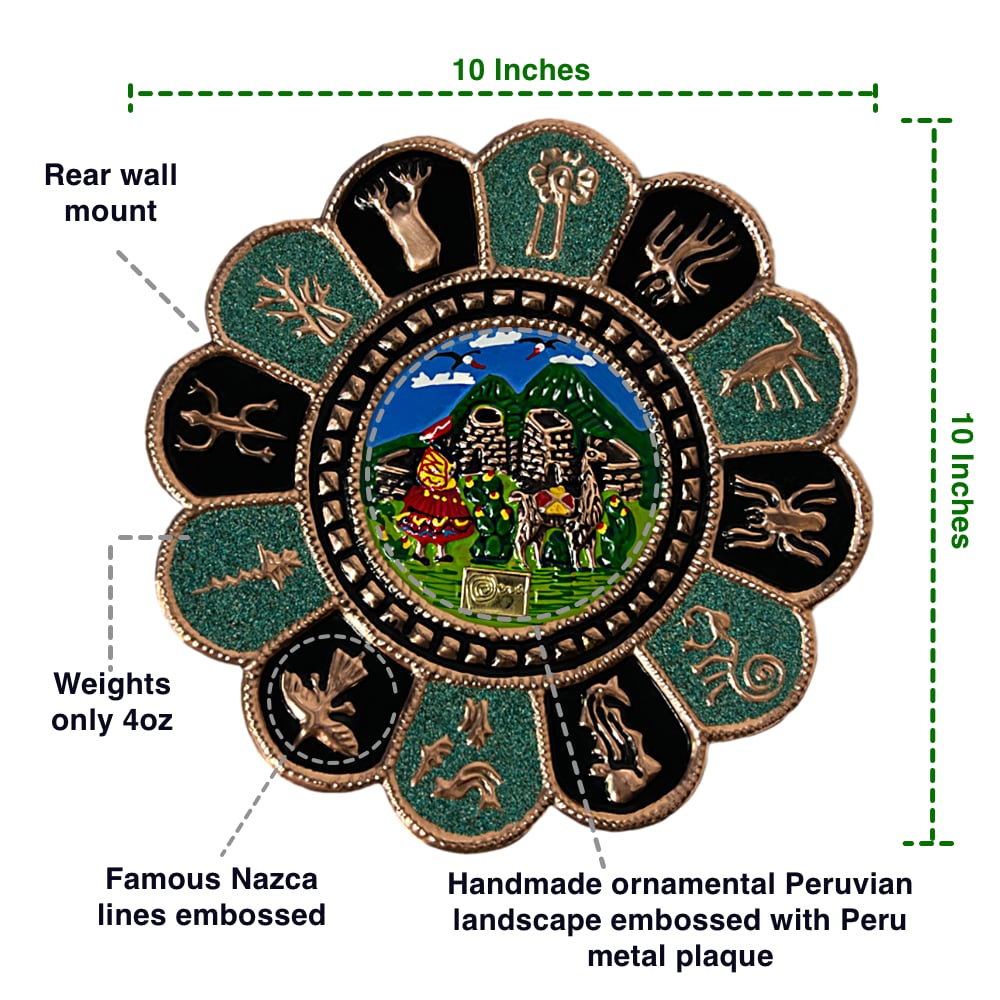 Características:
Plato peruano decorativo de pared hecho a mano
Envio Gratis incluido
3 modelos diferentes disponibles | Machu Picchu, Inca Farmers y Llama Peruana
todos los platos presentan las líneas de Nazca alrededor y una escena central destacada
Artesanía original Peruana, hecha en latón
Muy liviano, pesa menos de 1 libra
Hecho e importado de Perú