Descripción en Español ↓
Peruvian Handmade Woman Pouch Red | Makeup bag
This beautiful wallet is handmade in Perú, it works a woman hand bag or makeup bag, it has a zipper on top, cover outside with Peruvian leather and woven peruvian patterns and and lined internally with fabric.
Imported from peru, free shipping included.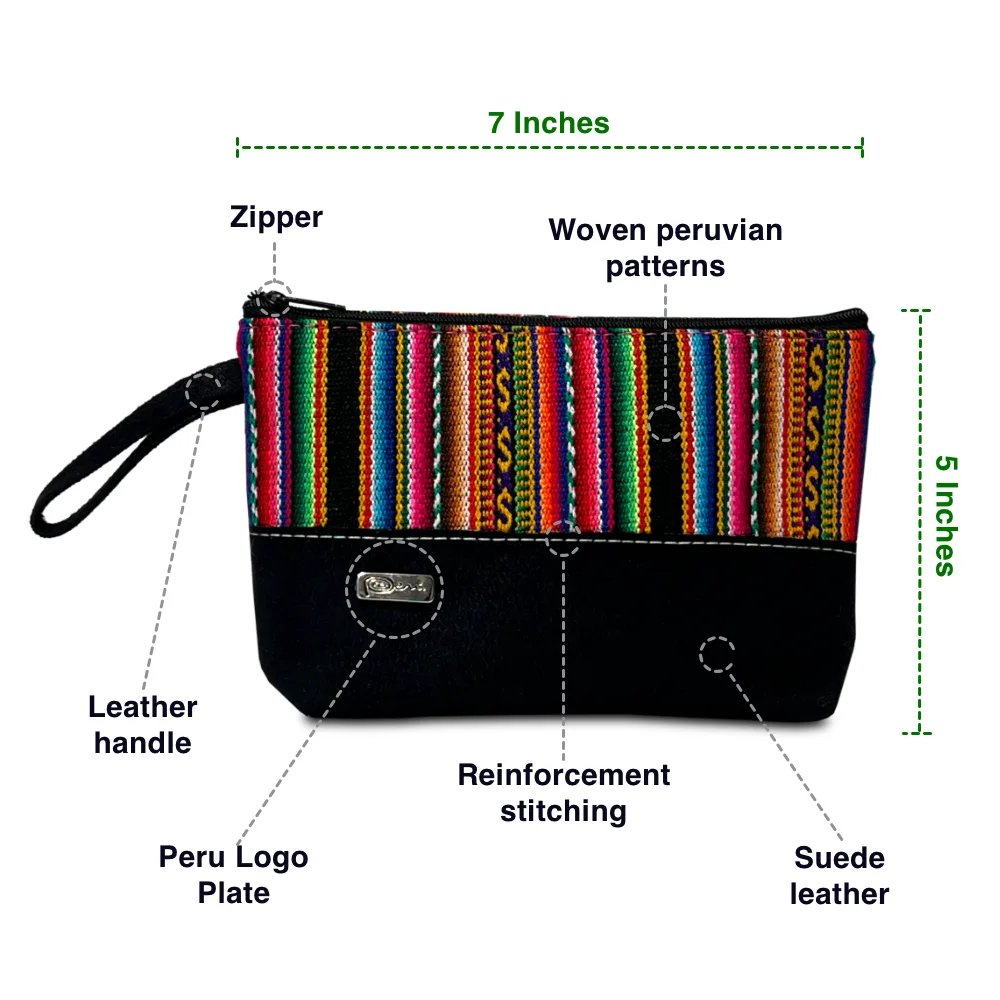 Features:
Peruvian Handmade Womens pouch or makeup Bag
Three colors available, Red, Brown and Black
Free shipping include
Made with Peruvian leather, fabric with Peruvian patterns and lined internally with fabric
Imported from Perú
---
Bolsa de Mujer de mano Peruano, hecha a mano
Esta hermosa bolsa de mano está hecha artesanalmente en Perú, funciona como cartera de mujer o bolso de maquillaje, tiene cremallera en la parte superior, cubierta exterior con cuero peruano y patrones tejidos peruanos y forrada internamente con tela.
Importado del Perú, envío gratis incluido.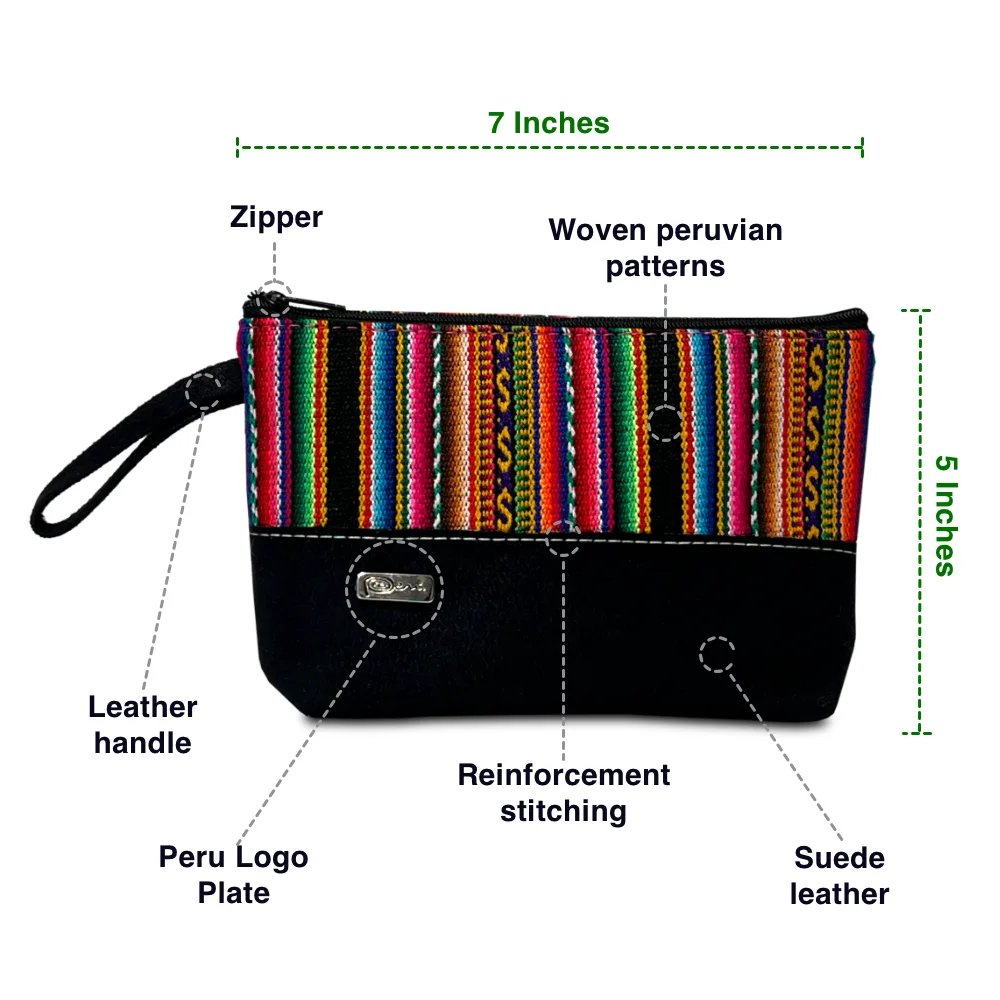 Características:
Bolso de mujer Peruano hecho a mano, sirve como porta maquillaje
Tres (3) Colores disponibles, Color, Marrón y Negro
El Precio incluye el envío gratis
Hecho con cuero Peruano, tela con patrones peruanos y forrado internamente con tela
Importado del Perú