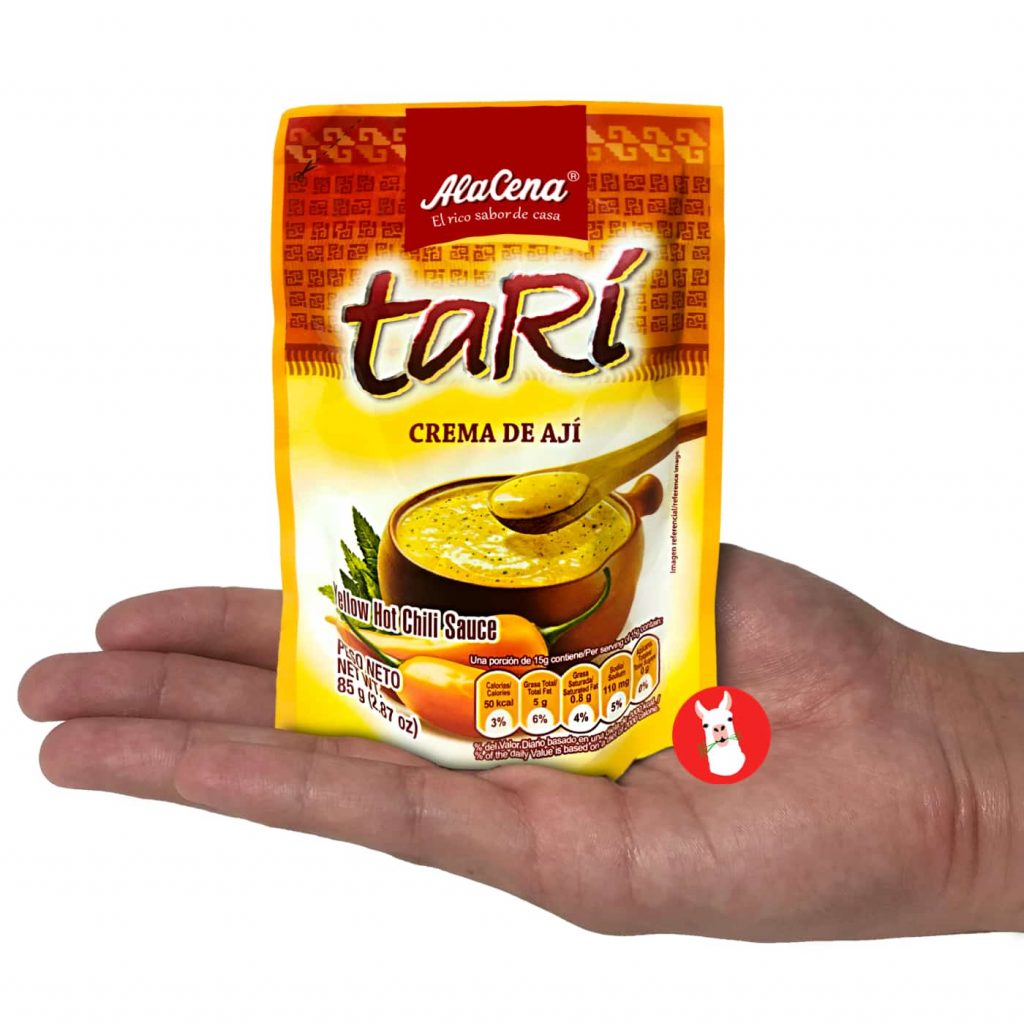 Alacena Mini Crema de Aji Tari 3 Pack  85g | Peruvian Yellow Hot Chili Sauce 2.87 oz 3 Pack
Alacena Mini Crema de Aji Tari 85g | Peruvian Yellow Hot Chili Sauce 2.87 oz. Delicious Tari crema de aji with a touch of spiciness.
This disposable package is perfect for to go, barbecues, parties, etc. This MINI packet is NOT resealable.
this is a 3 pack product, contains 3 mini packets of Peruvian Tari Cream.
Features:
Mini Alacena Crema de Ají Tari picante de Peru | Peruvian Yellow Hot Chili Sauce small package
Mini size makes it perfect and portable for picnics, barbecues, etc. Disposable
3 Pack | Net weight 85g or 2.87oz each package
Imported From Peru | Receta casera Peruana
Expiration date can be stamped in Spanish format, dd/mm/yy
Ingredients:
Vegetables mix (yellow hot chili pepper ,onion, garlic, huacatay leaves), Soybean oil, egg yolk, vinegar, glycerine, salt, modified starches, mustard flour, titanium dioxide as color, xanthan gum as stabilize, spices (Cumin, pepper), potassium sorbate as preservatives, monosodium glutamate, phosphoric acid as acidity regulator and EDTA antioxidant. CONTAIN: EGG.
Nutrition Facts
Refer to the product label for full dietary information, which may be available as an alternative product image.
About 6 servings per container.
Serving Size 1 tbsp (15g)
Percent Daily Values (DV) are based on a 2,000 calorie diet.